Pathways to Research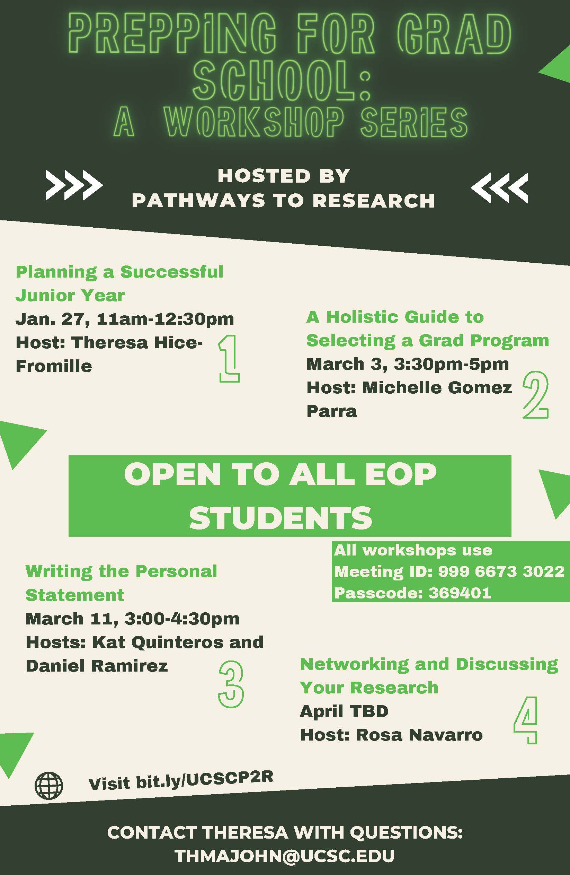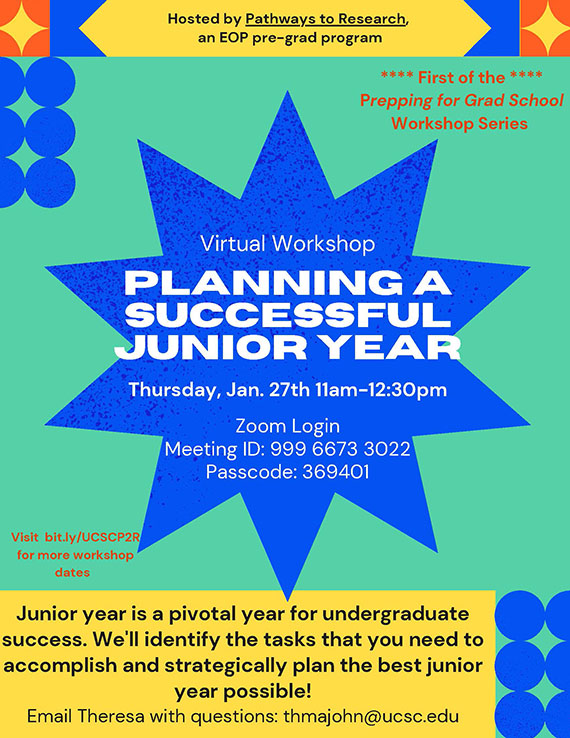 Welcome from Pre-Graduate Programs Coordinator:
On behalf of the Pathways to Research (P2R) team, thank you for considering P2R among the many opportunities available to you at UCSC!
P2R is a research-mentoring program for EOP students majoring in the social sciences and takes place over multiple quarters where you receive mentorship from a Ph.D. student on topics spanning the research process and the realities of graduate school based on your individual goals.
This year, P2R is pleased to offer spots for up to 20 student participants, with varying research interests and experiences. If selected, you are expected to dedicate 8-10 hours of time to your P2R project a week. You are encouraged to use your P2R experience to complement and support your ongoing coursework. Upon completing the Winter you will receive a stipend of $100 and $200 in the Spring. The program culminates with a research symposium in mid-to-late spring.


To learn more about the program, please visit the "Stages / Eligibility / Application / Timeline" page.
Sincerely,

Wassila George

Assistant Director, Professional Development & Graduate Preparation

Wageorge@ucsc.edu