Prospective Students
Dear Banana Slugs,
On behalf of the Educational Opportunity Programs (EOP), we extend our sincerest congratulations on having made it this far in your educational endeavors! We are well aware of the challenging path you have successfully navigated to gain acceptance to a Research 1 (R1) university. So let us celebrate the fact that you are here! We look forward to meeting you and to working collaboratively with you to ensure that you can meet all of your academic, career and personal goals.
We are pleased to invite you to apply to the 540% Slug Extended Orientation program facilitated by staff and students affiliated with Undocumented Student Services (USS). This summer transition program addresses the unique needs and challenges undocumented students face as they enter a four-year university. It is designed to prepare both first-year frosh and first-year transfer undocumented students to transition smoothly to the university and build a strong and supportive network of undocumented students at UC Santa Cruz.
This year, the 540% Slug Extended Orientation will host 30 incoming first year undocumented students to participate in our hybrid summer program. The program will consist of two parts during which students will engage in the following activities:
Part 1 | August 3-4, 2022 (Virtual)
Attend the Virtual Orientation Kick-off

Meet one-on-one with an EOP Academic Counselor

Select courses for Fall Quarter 2022
Part 2 | August 21-24, 2022 (In-Person)
Attend an in-person overnight residential program on UCSC campus

Create a student budget and learn about your financial aid package

Discuss academic success strategies with alumni and campus resources

Connect and bond with students, staff, and faculty committed to supporting undocumented students and their families
Due to limited capacity, in order to be considered for the program you will need to be available to attend both Part 1 and Part 2 of the program. We will be sending confirmation emails to students who turn in a completed application, if you have submitted an application and have not received a confirmation email from us please be sure to submit your application by the deadline of June 30th to be considered for the program. 

The following link will provide you with the application questions to preview and help your prepare in advance:

https://drive.google.com/file/d/1VH_r0ptYlmtz0otrcpMDxxDSYG5q9Py_/view?usp=sharing.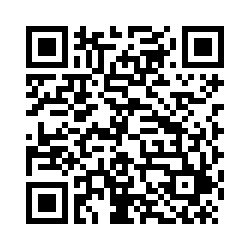 If you have questions regarding the UCSC Summer Orientation Fee, please contact the Orientation Office to inquire about payment alternatives. http://orientation.ucsc.edu/summer/ 
We hope you will take advantage of this exciting opportunity and look forward to reviewing your application! Please contact us if you have any questions or concerns.
Sincerely,
Undocumented Student Services (USS)
Educational Opportunity Programs (EOP)
Division of Student Affairs and Success
University of California, Santa Cruz
‬
Email: eopab540@ucsc.edu
Website | Facebook | Instagram
Quotes from past participants:
"I want to thank all of the EOP extended orientation staff for giving me the opportunity to participate in this amazing program, because it was not only helpful but I got to meet awesome people. Thank you for all the hard work all of you did for us." - First-Year Frosh Student, Business Management Major
"This is a great program. All interns made me feel comfortable and shared their knowledge as well as experiences with all. They all did a great job organizing and everything was helpful and has made me feel more prepared." - First-Year Transfer Student, Molecular Biology Major
"The extended orientation calmed my nervousness down. It helped me a lot and I feel like college is possible now more than ever for AB 540 students" - First-Year Frosh Student, Undeclared